Swap is a fee for the transfer of open positions overnight.
Swap can either be long or short depending on whether you open a Buy or a Sell position, with swap charged as "swap long" or "swap short" respectively, it can also be negative or positive.
In MT4 you can see your swap amount at any time by following these steps:
Log in to MetaTrader 4

with your trading account.

Open the

Trade tab

.

The

Swap

amount is shown in the column to the left of Profit.
To check the latest swap point of each symbol, please follow the instruction below:
Right click in "Market Watch", and select "Specification"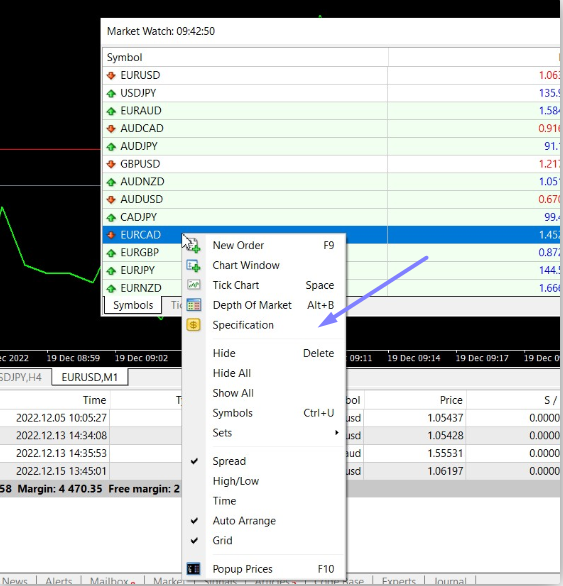 Select a symbol and view the swap information
Swap value is specified in points or percents.